Sebastopol Public Library will be closing early Tuesday, April 9, at 5:00 p.m. for the Scott County Reads book talk and signing taking place at the Forest Public Library. Everyone is invited to join us as we have a book talk and signing with Michael Farris Smith Tuesday, April 9, at 6:00 p.m. Come into any of the Scott County Libraries, Forest, Lake, Morton, or
Sebastopol,
by the end of Monday, April 8, to enter a chance to win a signed copy of "The Fighter", winners will be announced the evening of the event and you must be present to win.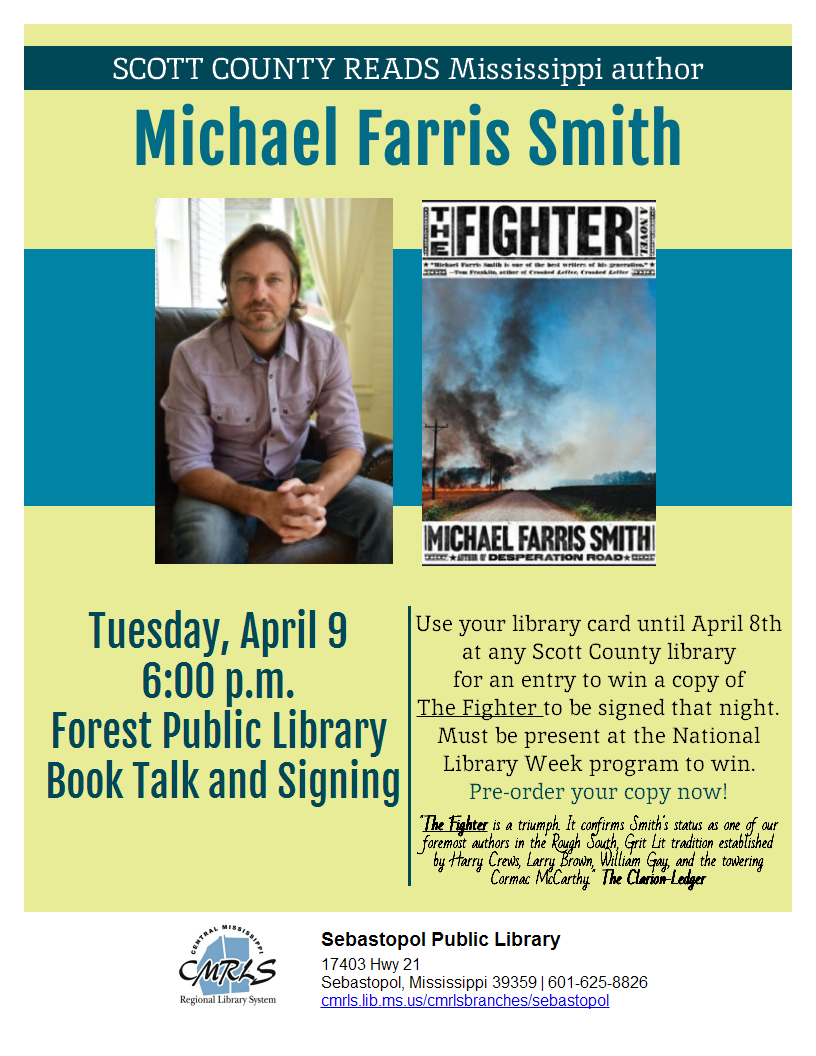 If you have any questions about this event please contact any Scott County Library.
Forest Public Library:

601-469-1481
forest@cmrls.lib.ms.us

Lake Public Library

601-775-3560
lake@cmrls.lib.ms.us

Morton Public Library

601-732-6282
mobm@cmrls.lib.ms.us

Sebastopol Public Library

601-625-8826
sebastop@cmrls.lib.ms.us